Some Of Our Case Studies
Introducing Barrie Coyle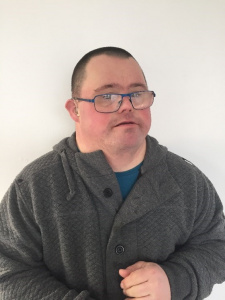 When Barrie joined us at Holder House in 2015, he would be the first to admit he wasn't a happy man
He presented challenging behaviour, was quite disruptive and didn't socialise with other people very well at all.
Since then, Barrie has taken part in lots of different activities at Holder House. We've learnt he loves being outdoors and in the open environment. He's learnt a whole range of new skills that have helped with his abilities, confidence and enjoyment.
Barrie has become a different person. He no longer presents challenging behaviour whilst at Holder House.
He is very calm and happy when attending Holder House. His improved behaviour has been noticed by many. His social skills have also improved, and he thoroughly enjoys going out one night a week for tea with a member of Holder House staff. It gives him time out of the house to socialise and to be out and about in the community. He can now use public transport with staff, which he was not able to before.
We can't be happier with the improvement in Barrie's behaviour and he's a bubbly, lovely valued member of the Holder House Family.
Introducing David Pilmoor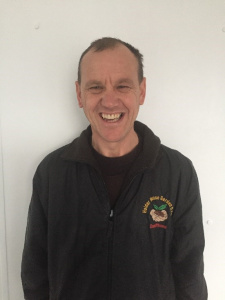 David has never had any issues while at Holder House, but was extremely shy when he first started attending.
It was difficult to communicate with David. His shyness meant he couldn't talk easily to anyone, so our early focus was on building his confidence and self-esteem.
We have seen great improvement in David's hands-on practical work as he becomes more skilled.
We find him to be a lovely, caring man with a great work ethic. He tries his best in everything he does and is an amazing person to work alongside.
David enjoys himself at Holder House and developing friendships has improved his social skills massively.
David also attends Newcastle United football matches with a member of staff (on an alternative rota) which he thoroughly enjoys.
Like all our people who attend Holder House, David is an asset to our Holder House Family. We enjoy watching him blossom and grow in confidence each day.
Testimonials
"What a fantastic local resource. Fantastic staff that adapt to all abilities, friendly and so a relaxed environment. Well done you are all doing a fantastic job"
Our Staff
Meet the management and support team at Holder House