Training for apprentices
Apprenticeships are a great way to develop skills and gain experience and get paid at the same time. During your apprenticeship you will get work experience and gain nationally recognised qualifications. At Holder House we offer apprenticeship opportunities in care and business administration. Some of our current staff came to us as volunteers and went on to complete apprenticeships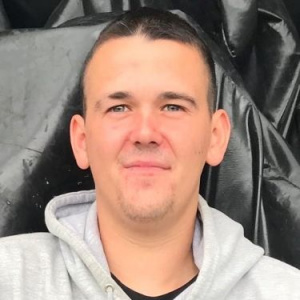 Holder House Activity Support Worker, Keegan came to us as a 16 years old volunteer. Keegan wasn't attending school or college because he lacked confidence due to alopecia. After working as a volunteer, he applied to become an apprentice. In the first year of his apprenticeship Keegan won the 'Young Achiever' award. Now 21, he has achieved Maths, English and Computer qualifications. He also has a Level 2 qualification in Child Care and is training in Team Leading. Holder House put him through his driving test and he passed first time.
Keegan still suffers from alopecia. He used to try and hide it with a hat, but now lives confidently with the condition and doesn't need his hat for anything except keeping out the sun and the cold. Let's not underestimate what a massive step this has been for him.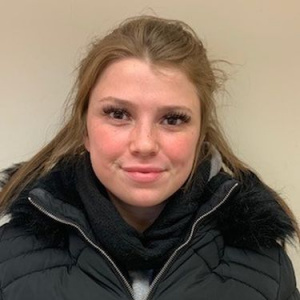 Victoria came to us when still a schoolgirl, unsure of what she wanted to do as a career but with an interest in the caring profession. At first, Victoria attended only at weekends. On leaving school she worked throughout the six-week summer break on a Holder House traineeship. Her original intention was just to gain experience but when an apprenticeship became available she successfully applied.
Now 18, Victoria has gained a Level 2 Certificate in Working With Children, Level 3 Diploma in Health and Social Care and in the final year of her apprenticeship is aiming to complete her Level 2 Diploma in Business Administration. All nationally recognised qualifications equivalent to GCSEs and A Levels.
When Victoria competes her apprenticeship, she is hoping to be accepted as a Trainee Mental Health Nurse
Interested? Contact Us Now
If you would like to volunteer or gain an apprenticeship at Holder House we'd be happy to talk to you about the opportunities to work with us. Just call us on 0191 519 1699 or email pearl@holderhouse.co.uk
Testimonials
"What a fantastic local resource. Fantastic staff that adapt to all abilities, friendly and so a relaxed environment. Well done you are all doing a fantastic job"
Our Staff
Meet the management and support team at Holder House